Commercial Services
Elevating Your Business: Unveiling Our Comprehensive Commercial Services
In the intricate world of commercial operations, the role of a reliable and skilled commercial HVAC contractor cannot be overstated. At Deon Arnold Heating & Air Conditioning, we're more than just a service provider – we're your strategic partner in installation, repair, and maintenance. Our expertise spans across heating, cooling, and refrigeration services, all tailored to enhance your business environment and ensure uninterrupted operations.
All-Inclusive HVAC Expertise for Businesses
We understand that businesses demand seamless performance from their heating, cooling, and refrigeration systems. Our commitment is reflected in our ability to service a diverse array of equipment, covering all makes and models. From the intricacies of boilers, both oil and gas, to the intricate mechanics of chillers, we've got you covered. We've established ourselves as the trusted commercial HVAC service provider for Fayetteville, NC, and its neighboring areas, offering comprehensive solutions to meet your unique operational requirements.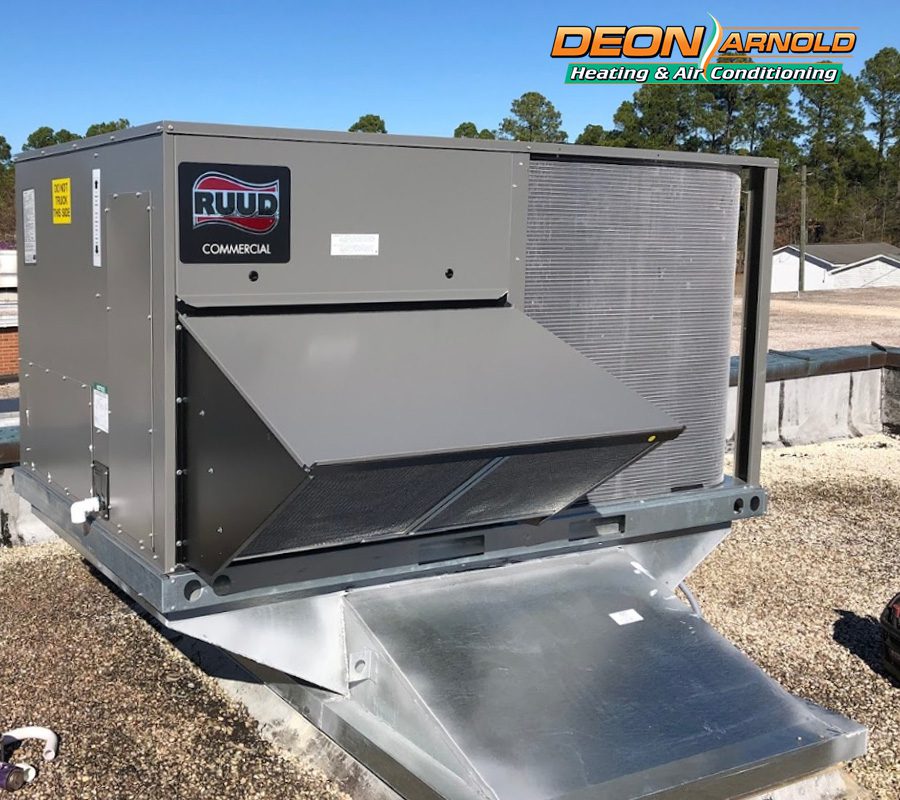 Optimized Efficiency through Commercial Heating Maintenance
Your business's heating system is more than just a comfort provider – it's an essential element of productivity. Routine commercial heating maintenance is the catalyst for optimizing efficiency, prolonging the life of your equipment, and avoiding potential costly disruptions. Even the most robust commercial heating systems require periodic care. If issues like declining air quality, uneven airflow distribution, or unexpected spikes in heating costs are making their presence felt, it's time to entrust your system to our experts. Our specialized commercial heating services are designed to uphold the peak condition of your system, ensuring your workspace remains a hub of productivity and comfort.
A Trusted Name in Commercial HVAC Services
Reputation speaks volumes in the HVAC realm, and that's why we proudly align ourselves with the trusted brand Ruud. Whether you're looking to upgrade your existing systems or require HVAC solutions for a new commercial venture, our experienced team is poised to guide you through the installation process. Our commitment doesn't just end with the installation; we're dedicated to building lasting relationships and serving Fayetteville and its surrounding areas for years to come.
Ensuring Optimal Functionality with Commercial Refrigeration Systems
A well-maintained commercial refrigeration system is integral to preserving your inventory's freshness and reducing energy costs. At Deon Arnold Heating & Air Conditioning, we recognize the importance of routine maintenance and proactive care for these critical systems. Our recommendation includes regular maintenance checks conducted by our seasoned contractors, routine cleaning of equipment, and prompt replacement of worn-out components. This comprehensive approach not only helps you conserve energy but also extends the life of your refrigeration system, minimizing the likelihood of costly breakdowns.
Want to learn more about our Maintenance Agreement Plan Service called M.A.P.
click here >>
Act Now for Uninterrupted Performance
When it comes to commercial refrigeration services, time is of the essence. If you're experiencing concerns about your refrigeration system's functionality, don't delay – reach out to Deon Arnold Heating & Air Conditioning promptly. Our skilled team is poised to assess, diagnose, and provide effective solutions to maintain the optimal functionality of your commercial refrigeration systems.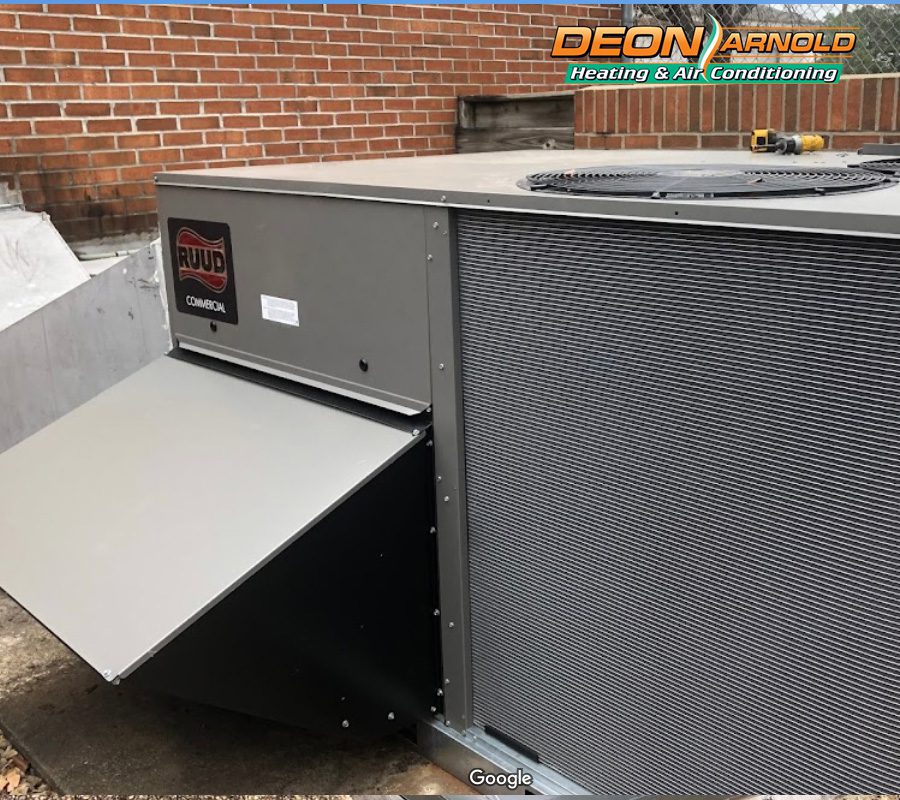 In the realm of business operations, efficiency and reliability are non-negotiable.
With our comprehensive range of commercial services, you're not just receiving technical expertise – you're partnering with a team dedicated to enhancing your business environment.
Contact us today to unlock the potential of seamless heating, cooling, and refrigeration systems for your enterprise.