Carrier AC Unit
Welcome to Deon Arnold Heating & Air Conditioning in Fayetteville, NC , your premier destination for top-quality Carrier AC units and services. When it comes to reliable and efficient cooling solutions, Carrier AC units stand out as a benchmark of excellence.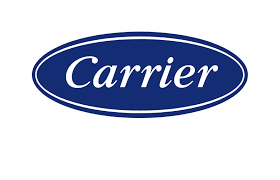 We take pride in offering a comprehensive range of Carrier AC units that cater to your specific cooling needs. Whether you're considering a new installation or upgrading your existing system, our team is here to guide you every step of the way.
Our Carrier AC services encompass a wide spectrum, from installation to maintenance and repair. If your Carrier AC unit requires professional attention, our skilled technicians are well-equipped to provide timely and effective solutions. Our Carrier AC service is designed to ensure optimal performance and extend the lifespan of your cooling system.
When you're searching for "Carrier AC service near me," look no further than Deon Arnold Heating & Air Conditioning. We understand the intricacies of Carrier AC units and possess the expertise to address any issues you might encounter. Your comfort is our priority, and we're dedicated to delivering the best possible service to keep your Carrier AC operating smoothly.
Choose Deon Arnold Heating & Air Conditioning for all your Carrier AC needs
Contact us today to learn more about our services and how we can assist you in achieving a comfortable and cool indoor environment.
Carrier AC unit Frequent Asked Questions (FAQ)